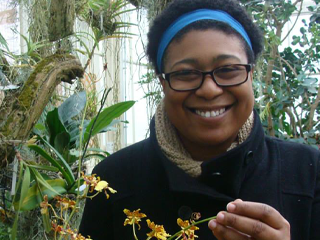 Meeka Mason
…had written a lovely bio, but I've gone and lost it, so for now I'm going to leave this here.  Things are always a little messy in the beginning, and then they take shape.  The trick is knowing how to leave a little messiness and some places for fresh air to keep getting in. Anyway, I'd like to say this about Meeka: She has a beautiful, empathetic sensibility, and things just go better when she's around.  And she is a consummate professional.
Meeka hosts The Bonfire Talks, an hour long Google+ Hangout at 7PM ET on the first and fourth Tuesday of each month. We'd be delighted for you to join her.  No, wait, found her bio.
-Chris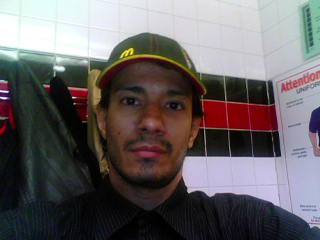 Anthony Roman
You know the way you go around your daily life with your hair on fire sometimes, going "when I was a kid, grownups told me all this awesome stuff about the country I was born in, and I couldn't believe my luck, and now that I'm an adult, I ain't feelin' it?"  Maybe you don't, because your parents and neighbors weren't feelin' it either.  Understandable.
Anthony is a guy who really feels the beautiful promises America makes to its people, really feels what it means for us all to be true to that, and he brings that fire along with him into the superhero comic book place he likes to play in, like all of us overgrown kids.  It's been great talking with him about The Unionizer, and watching him push himself to grow as an artist and creator.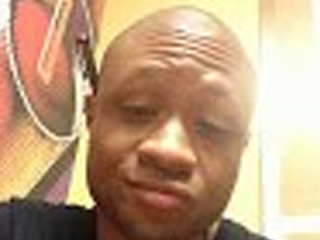 Maurice Royal
One of the founding creators of The Unionizer, which hopefully sounds really impressive and historic.  You know, like being one of the guys who came up with Batman.  Except it might not be impressive and historic just yet; it's a ball of a few drawings and conversations and fire in the belly for a better life for all of us.
The Fight For Fifteen, though, is certainly historic by now, and it was in the trenches of that fight that Maurice, Anthony, and Naquasia met, and the Unionizer conversation started.  Maurice knows what it is to scrap your way through a tough situation, and he still finds time to draw, create, and appreciate the moments of life we share.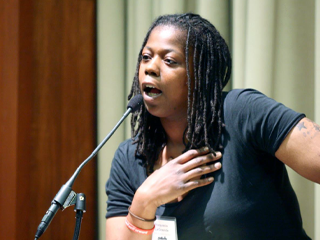 Naquasia LeGrand
…is as real as they come.  One of the leaders of the charge in the Fight for Fifteen in NYC, Naquasia has a heart for the people and her head screwed on straight.  I guess if you wanted to get real official about it, we'd call her a co-creator of The Unionizer, and a writer & story consultant.  Sometimes the business talk is helpful to clarify things, and sometimes it can get in the way of what really needs to go on.
And what needs to go on is, we need to feel each other and get real about looking out for each other.  Naquasia's all about keeping real life positively flavored, and she knows how hard that can be.  When we talk about The Unionizer, I feel like we're making something realer come through than ever could without her sense of things.  Watch Naquasia's appearance on The Colbert Report.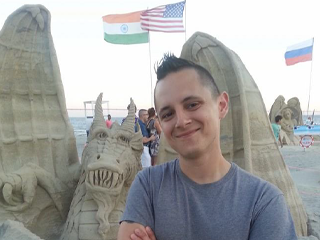 Dave Rine
…is a self-starting creator who's put out several self-published stories, including 99 Problems, and Johnny Too-Bad Kills a Vampire under his ParteePropagandaComix imprint.  I'd tell you what he's working on with us, but I think it'll be more fun if we just wait until it's time.  You like surprises, right?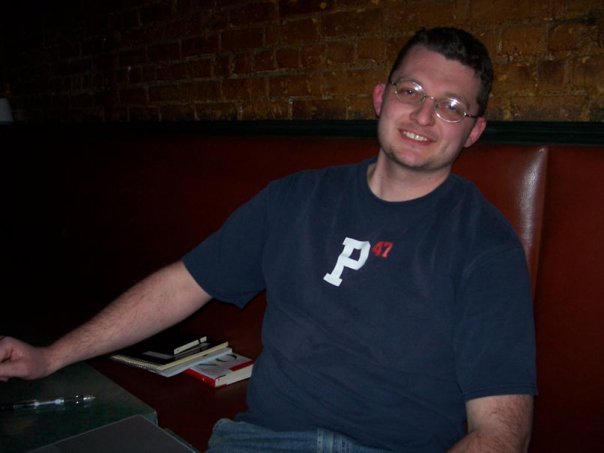 Chris McCamic
Chris's official bio would have to do with higher education completed, noteworthy professional accomplishments, and that sort of thing. But Chris doesn't feel like he'd be telling you what's really important. He also feels weird about writing about himself in the third person.  It puts the lotion on its skin, right?
I am an artist, designer, and low-wage health care worker possibly en route to becoming a doctor, if the center holds.  I feel lucky, inspired, and terrified every day.  Lucky to have led the life I have, had opportunities, worked with amazing people.  Inspired by how much brave, innovative work we're doing to build a future on this planet in crisis.  And terrified that it's not nearly enough.