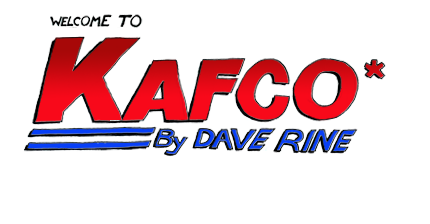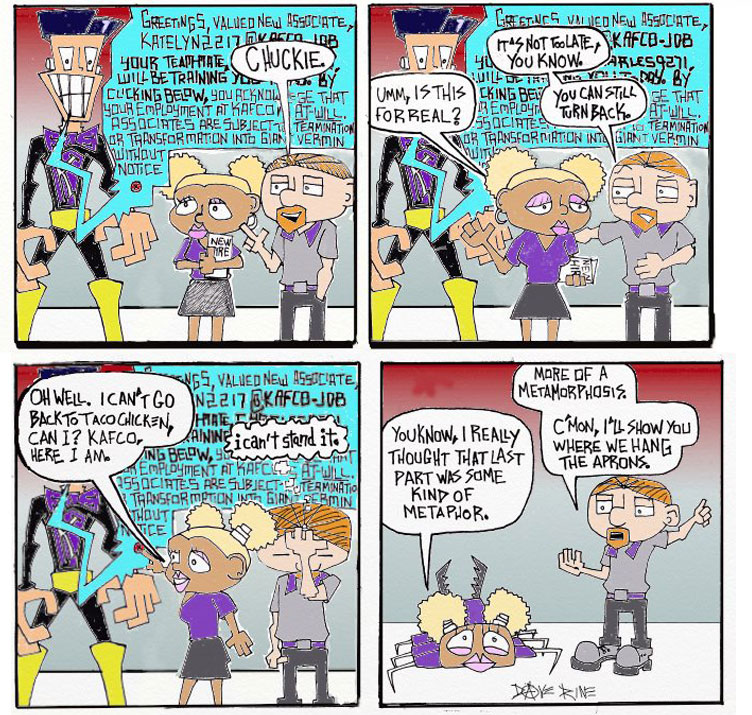 Episode 1. Will Katelyn ever escape?
Here is slide 1 copy.  Do we need to bring in the CSS?  We probably do.  This widget needs to be tweaked into what we want it to be.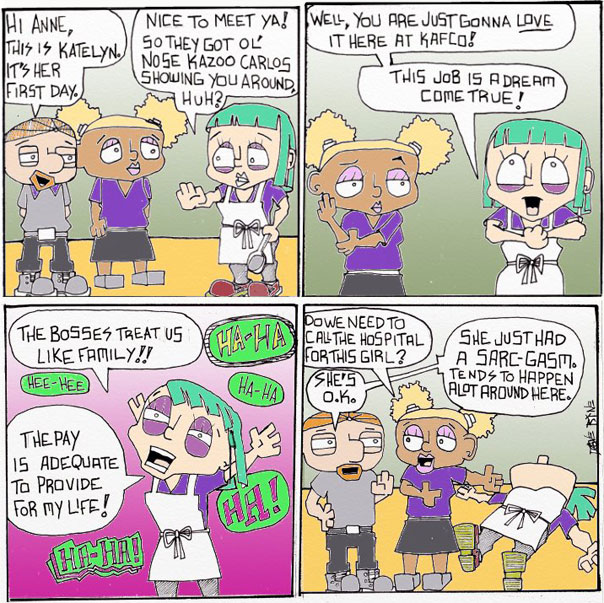 Episode 2: The Plot Thins
Some more copy here.  What would we even say next to these things?  They stand on their own . Anyway, probably we want to either CSS this, use another widget, or install one from scratch or elsewhere or something.
Does your job suck?
Does negotiating the daily grind of humiliation and bureaucratic absurdity leave you, at the end of every shift, with muscles twitching from exhaustion and a soul mired in a deep chasm of existential dread? Before you burn the place to the ground, sneak off for a "bathroom break" and spend a minute relaxing with the gang from Kafco, for a look at the lighter side of earning a living in a dystopian hellscape.  LIke working at Kroger in a short story by Franz Kafka, the morning coffee is as bitter as the class struggle, and every cup comes out of your check.
Welcome to Kafco.
Oh, PS- If you got here from the home page, sorry to repeat Dave's pitch text.  It feels gross and corporate to me, and like everything I hate about being professional.  Still, we want to be professional, and you might not have read it yet.  Whatever.  Maybe we'll put something else in this spot. Would that be more revolutionary?  No, not giving a fuck would be more revolutionary.  We'll do what we feel like. -Chris
Episode 1 (The story is very important.  You'll want to follow along closely)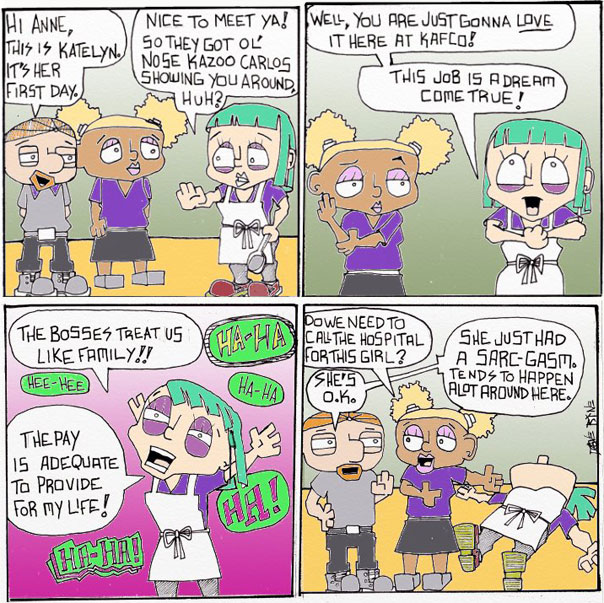 Episode 2. The Plot Thins.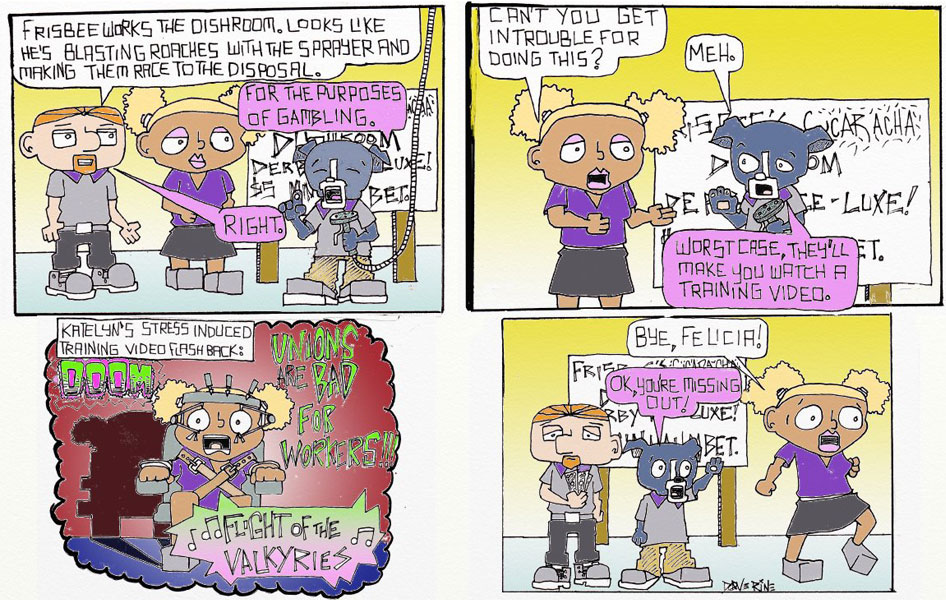 Episode 3. Oh, this touches my soul.