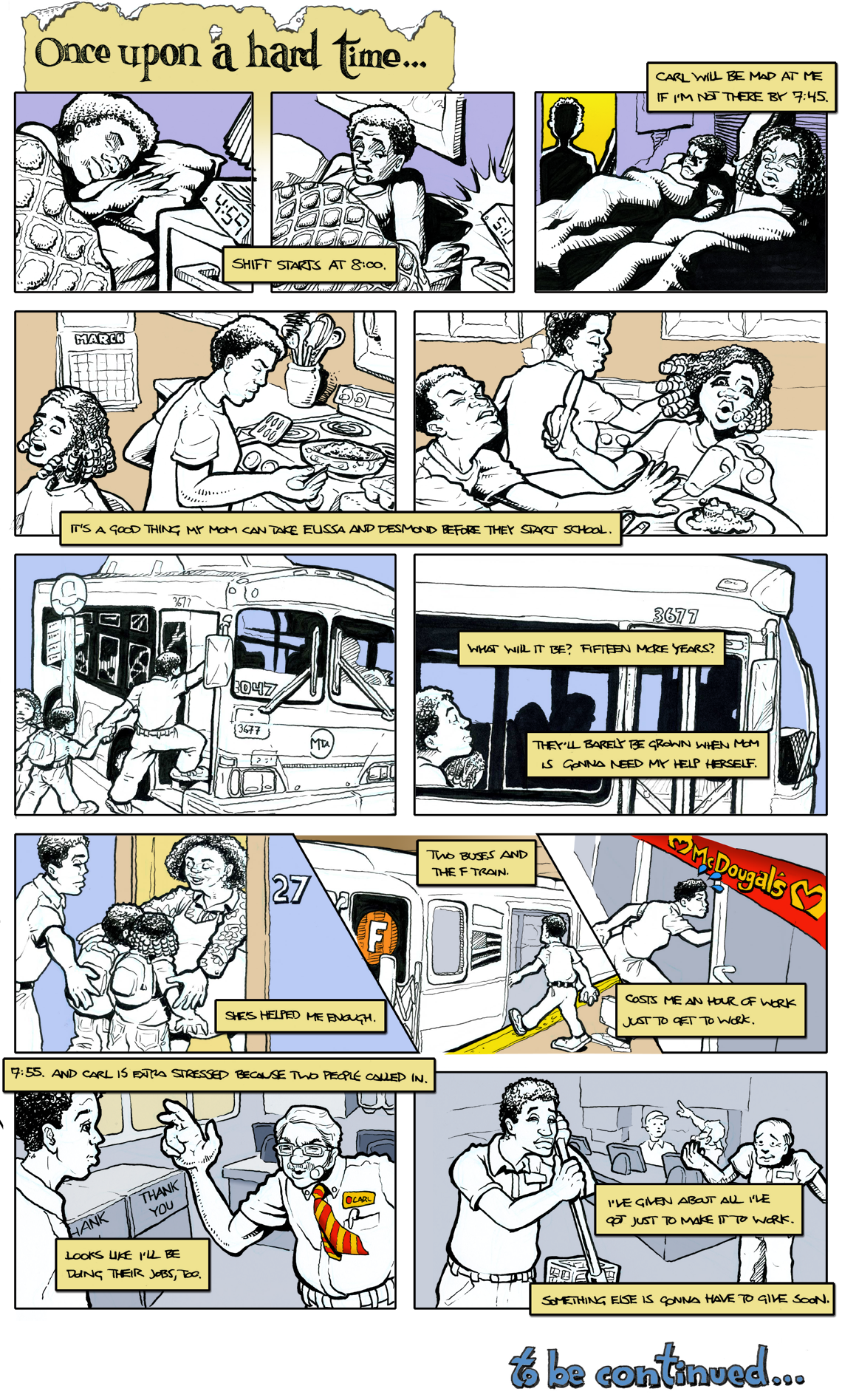 MISSION ACCOMPLISHED: Preliminary Character Design for Vito Rizzo.  
This is Vito's first appearance, and our creative team may decide to evolve him a little.  But this is a special moment because we have officially raised 200% of our Kickstarter funding goal. In response to that full-throated support, we've completed our production goal with three weeks to spare.
On to the stretch goals, fellow Tomorrow People.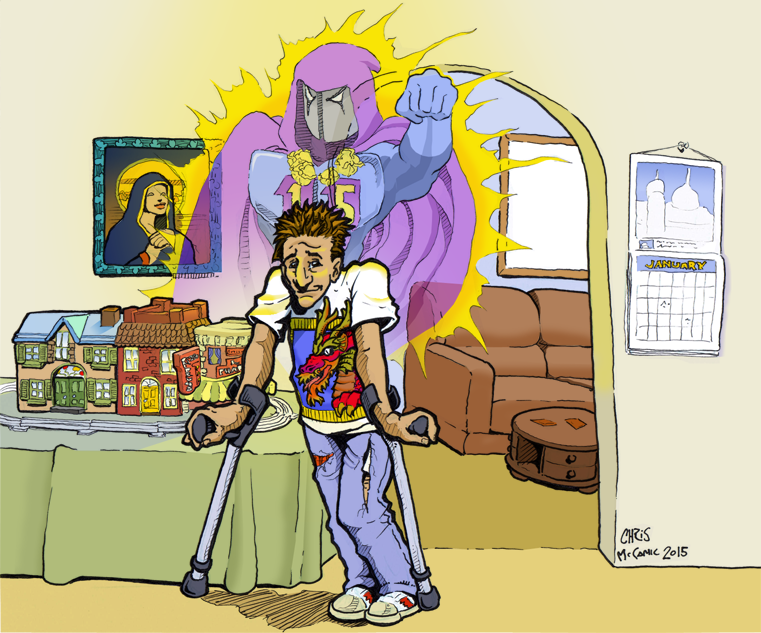 Vito, as you may know from reading our summary page for The Unionizer #1, is a young man with multiple sclerosis.  In a nod to happy childhood memories of Christmas in Levittown with Uncle Mario and his ever-evolving toy Christmas Village, Vito collects stuff year-round to add to his own toy village around the holidays.  When he's not kicking ass for the working class as The Unionizer.  We look forward to Vito telling us more about himself as we get to know him.
If you've come here from somewhere other than our Kickstarter campaign page, stop by and have a look.  We'll show our appreciation for your support with original art in the mail.